The Itombwe Nature Reserve Faces Many Threats
Categories: Gorilla Journal, Journal no. 58, Mining for mineral resources, Democratic Republic of the Congo, Itombwe, Grauer's Gorilla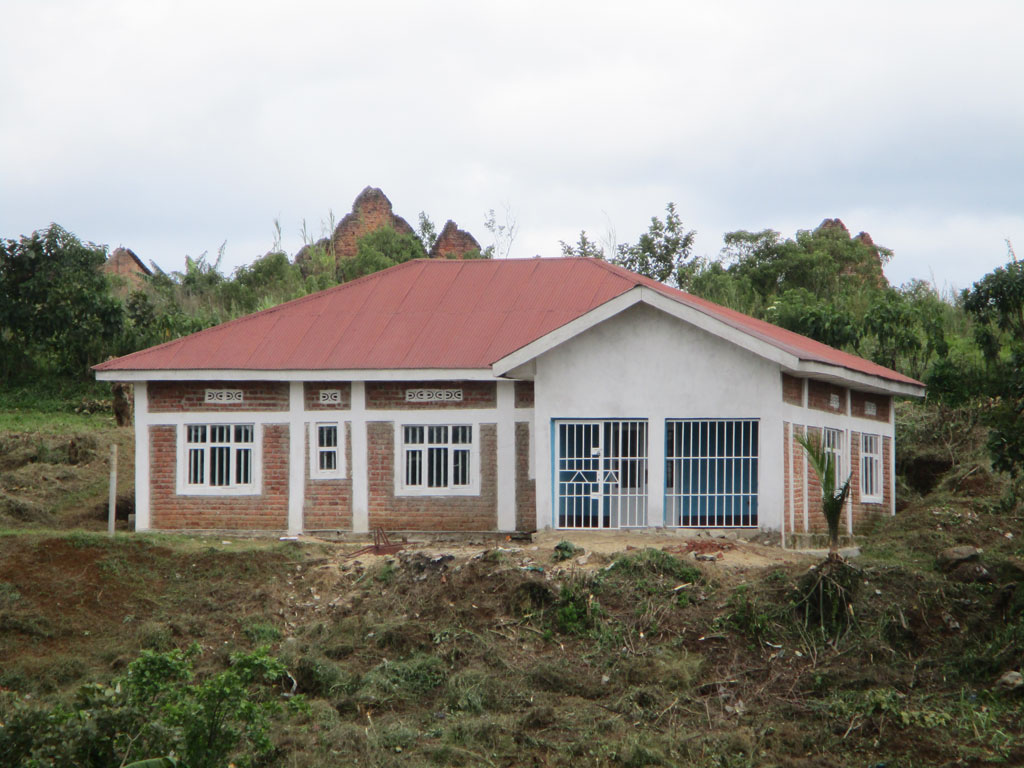 Regretfully, we must draw the attention of the conservation community to an observation made during our last environmental education mission on 29 March 2019. On the Mwenga-Kamituga section of the road, just 3 km from the city of the same name, we observed yet another threat faced by the Itombwe Nature Reserve (INR) - in addition to the threat posed by BANRO. There is another new industrial mining project within the INR, in the Wakabango I chiefdom in Shabunda territory, towards Kitindi, where a Chinese company intends to establish a gold mine.
Considering the heavy machinery that has been brought in for the purpose of industrial scale mineral exploitation, this mine will wreak havoc on the natural resources of the INR. There is no hope for the survival of the INR unless something is done to prevent the ecological damage the mine will cause.
Another threat that is exerting a slow but continuous pressure is the need for firewood. People cut trees to obtain firewood without considering the ecological requirements for the prevention of deforestation.
This practice is slowly pushing the forest back towards the INR by stripping all the surrounding hills of their trees. When the forest around the settlements has gone, the forest in the INR will be targeted to meet the need for firewood.
This practice indicates a need for socio-economic support from the ICCN for the population living in and around the INR. There is an urgent need to consider how mechanisms may be established for the successful implementation of conservation/development microprojects, and how to improve the dissemination of information on the environment.
To overcome the obstacles to communication, the INR - with financial support from its partner organisation Berggorilla & Regenwald Direkthilfe (B&RD) - uses two means of dissemination: radio and word of mouth. By these means, environmental education activities are conducted among the communities living in and around the INR: in schools, institutions and all social groups (artisanal miners, hunters, bushmeat vendors, tribal authorities, political and administrative officers, military and police authorities). The radio programmes we produce need to reach all the groups with a stake in the INR, but will also reach those further away, as far as the radio signals can be received.
The infrastructure in the Itombwe Nature Reserve is still very rudimentary: the only building has been constructed by WWF as a new patrol post. For almost 10 years, the office expenses were covered by WWF through a WWF/USAID/CAFEC project and a WWF/NL project. These two projects were completed in February 2019. B&RD has stepped in by topping up the staff bonus payments. In addition, B&RD has recently agreed to pay the rent for the new office in Mwenga, which has been in use since 5 April 2019.
Jean Claude Kyungu
Inoussa Njumboket und Jean-Marie Nkanda (2019): Chinese investments and forest land use: situations and trends in the Democratic Republic of Congo. IIED project report, 52 pages