Going the "SMART" Way in Nigeria and Cameroon
Categories: Journal no. 51, Protective Measures, Nigeria, Afi, Cross River Gorilla, Gorilla Journal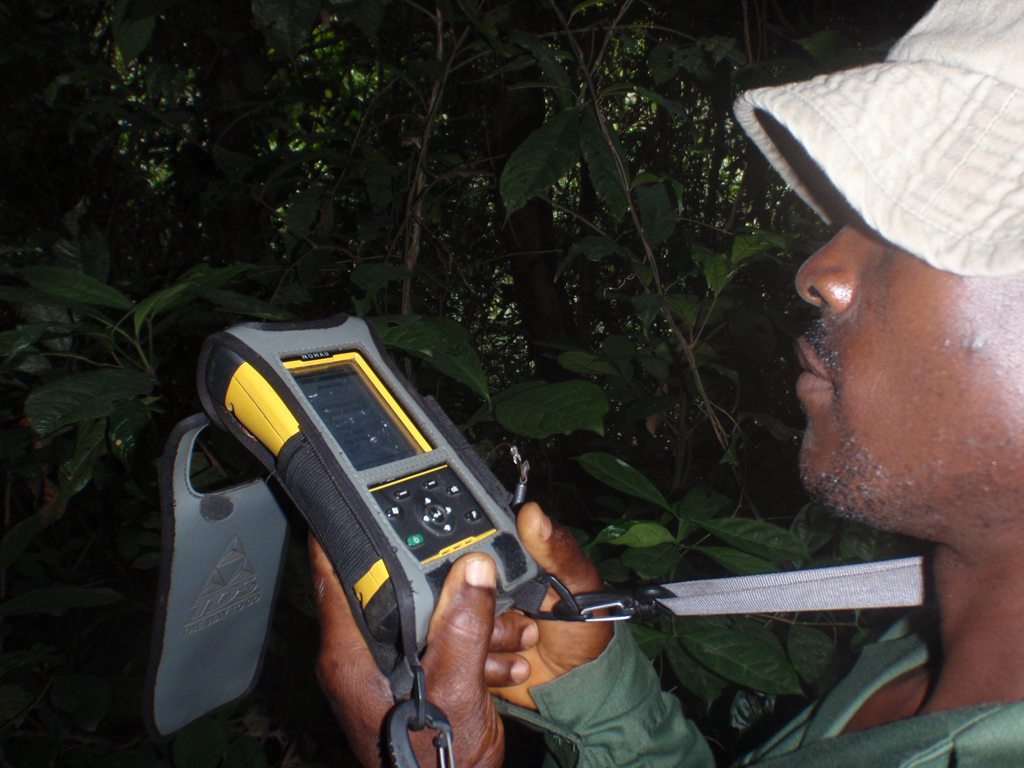 The Spatial Monitoring and Reporting Tool (SMART) is new and improved software for measuring, evaluating and improving the effectiveness of wildlife law enforcement patrols and site-based conservation activities. SMART software runs on PDAs equipped with GPS devices and is designed for collecting data on illegal activities in protected areas. It helps protected area managers to plan, implement and evaluate their activities.
Other advantages of SMART over the existing CyberTracker data collecting system is that it provides timely and accurate information on poaching, illegal logging and other direct threats to biodiversity through the collection of field and intelligence data which enables quick feedback between protected area managers and frontline enforcement staff. SMART also helps to measure the impact of anti-poaching efforts in order to judge which tactics yield the best results; and provides information to government agencies to assess cost-effectiveness of law enforcement efforts. Most importantly SMART helps generate automatic and accurate patrol reports.
With technical support from North Carolina Zoo, SMART was recently introduced to the Cross River gorilla landscape with the first training workshop for project managers and other key stakeholders in Calabar, Nigeria in July 2014. Additional technical training was organized in July 2015 for all field-based managers of the Wildlife Conservation Society (WCS) in Nigeria and Cameroon. The training was facilitated by Richard Bergl of the North Carolina Zoo and lasted for five days.
Afi Mountain Wildlife Sanctuary in Nigeria was selected as the pilot site to test SMART in the field. Over the past three months the pilot project has noticed a number of improvements: patrol planning has become easier, intelligence gathered from previous patrols and the public is now associated with patrol plans. Numerical and spatial targets are developed and linked to patrol plans, this helps to calculate the success or failure of completed patrols, making evaluation simple. Reporting has also been quicker and easier, as site based reporting template and maps are generated automatically.
We plan to use SMART to map illegal activities and poaching hotspots to enable us channel law enforcement efforts and resources to areas of high result. By the end of 2015 SMART will be rolled out to three additional sites in Nigeria as well as sites in Cameroon, in collaboration with government partners.
Emmanuel Bassey