Protection of Itombwe
Categories: Journal no. 54, Democratic Republic of the Congo, Itombwe, Grauer's Gorilla, Appeal for Donations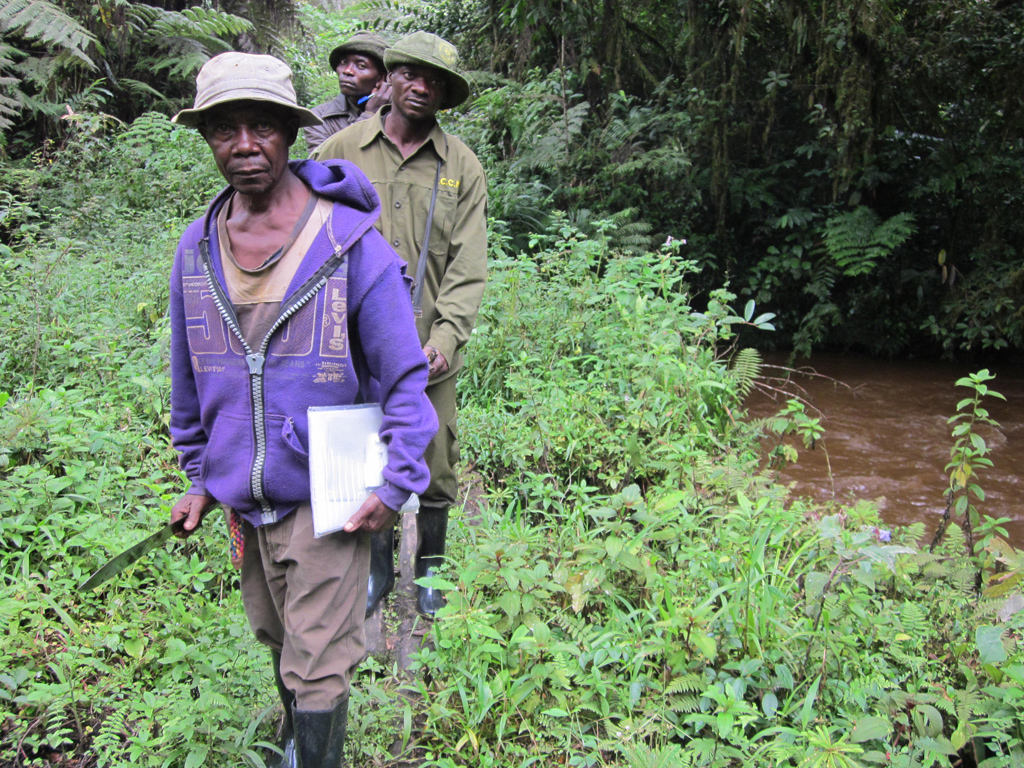 The Itombwe Nature Reserve is a key site for biodiversity in Africa. Although Grauer's gorilla numbers have declined drastically, there is still strong evidence that the Itombwe population will recover. The reserve was created in 2006, but the boundaries were not identified then; now they have been established, together with the communities, and conservation activities have started. This means that various activities need funding.
We agreed to support the following most urgent activities:
Support for patrols
Training of rangers in data collection and use of Cybertracker
Support for community meetings
But this is only a first step. Much more is needed to control and protect such a huge reserve to fight against poaching and other illegal intrusions. These are a few of the needs:
Forest equipment for the rangers
Community project support
Environmental education
Vehicles for the reserve
Border demarcation
Construction of a patrol post
We promised to support the Itombwe Nature Reserve as much as we can, but we need extra funds. Please help us to secure the conservation of the Itombwe Massif and its gorillas!
Bank account
Berggorilla & Regenwald Direkthilfe
IBAN: DE06 3625 0000 0353 3443 15
BIC: SPMHDE3E
Switzerland: IBAN: CH90 0900 0000 4046 1685 7
BIC: POFICHBEXXX11