Omari Ilambu 1959-2018
Categories: Gorilla Journal, Journal no. 57, Democratic Republic of the Congo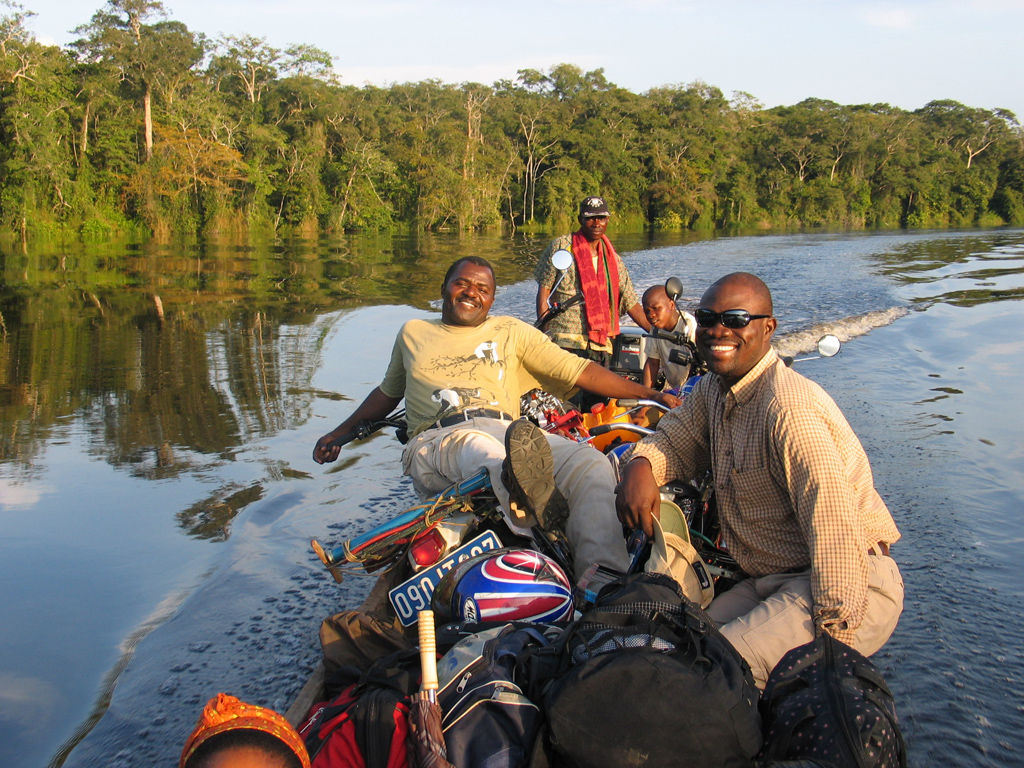 Omari Ilambu was a much loved and highly respected conservationist who left us suddenly and unexpectedly in November. Omari worked for the Congolese Institute for Nature Conservation (ICCN), the Wildlife Conservation Society (WCS) and World Wide Fund For Nature (WWF) for almost 30 years. He is remembered here by his former colleagues from WWF.
Omari was our colleague at WWF-DRC from 2005 to 2013. He joined WWF in 2005 as the advisor for Salonga National Park, where he undertook the Herculean task of working with ICCN and other partners to revitalize law enforcement and management of one of the world's largest national parks - a critical contribution to protecting the global values of an endangered World Heritage Site. In parallel, he never lost sight of the importance of people - working tirelessly to build relations with the communities living in and around the park and local and provincial officials. In 2008, Omari became the landscape lead for the broader Salonga landscape, where he continued to coordinate across numerous partners and lay the foundation for the ICCN-WWF co-management model of today. From 2012 to 2013, Omari was the Senior Protected Areas Advisor for WWF's national programme, working to strengthen protected area planning and actions in the contemporary context of the DRC. As part of on-the-ground assessments in remote areas of the country, Omari's experience and leadership were a source of inspiration for the young professionals on the team. His profound understanding and knowledge of the challenges facing the biodiversity of the DRC, in which he so delighted, provided important direction to the programme's reflections on the future of the national protected area system.
Omari was unique. He never became jaded in the challenging conservation environment of DRC and instead maintained his innate integrity, positive outlook, and enthusiasm and delight with the natural world. We have many fond memories of Omari - one in particular captures the essence of Omari. In 2006, Omari hosted a delegation visiting Monkoto. He was excited to introduce the group to the park and its people, and the itinerary included something special - a "surprise" in the forest. It was some place beyond Lokofa and to get there we had a slog through mud up to our thighs. When we arrived, the big surprise was … a Gilbertiodendron forest. Omari was so happy, so proud. That is the Omari we will forever remember.
Paya de Marcken, Cyril Pélissier and Lisa Steel