Gorillas and Other Primates Discussed in Nairobi
Categories: Journal no. 47, Diseases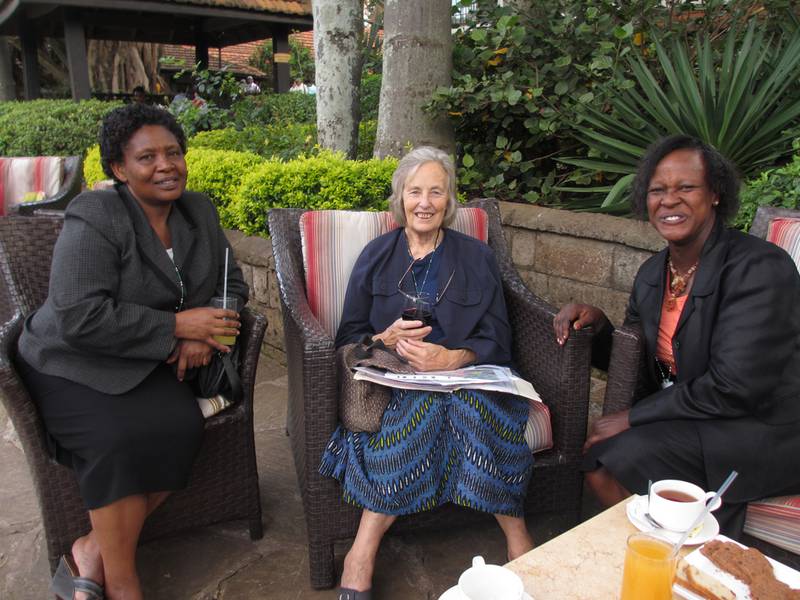 We attended the 19th International Scientific Conference in Nairobi, Kenya, from 11 to 13 September 2013. It was jointly organised by the Institute of Primate Research (IPR), the Kenya Agricultural Research Institute Trypanosomiasis Research Centre (KARL-TRC), and the Kenya Society for Immunology (KSI).
This year's conference followed a successful meeting held in 2010 and reinforced the long tradition of National Museums of Kenya-IPR in hosting successful scientific meetings. It also provides a forum for researchers both to present data and to interact with clinicians, policy makers and government officials responsible for the management and control of diseases, public health and animal welfare. It brought together over 120 participants from local, national and international organisations.
The theme of this year's conference was "Basic and Clinical Research for Improved Health". As such, it embraced both human and animal health and welfare, in line with the current emphasis on "One Health". The participants included both young and experienced scientists from the fields of biomedical research, veterinary medicine and conservation. The sessions covered immunology and pathology of diseases; basic pathogens and disease studies; fertility and contraceptive research; diagnostic research; drug discovery and testing; non-communicable diseases; socio-economic aspects of biomedical research; animal science and species conservation. There were also two excellent Poster Sessions. Over 100 abstracts were published in the Conference Proceedings.
Amongst papers of general interest concerning primates was our joint presentation, "Primates in Captivity: Legal and Practical Implications". In this we referred to the current debate in Britain about the pros and cons of permitting the keeping of non-human primates in private hands. We outlined both the health and the legislative implications, with particular reference to our work in Trinidad, including dealing with an outbreak of yellow fever in red howler monkeys.
One of the Keynote Addresses presented at the conference that was particularly relevant to readers of Gorilla Journal was the paper "Diseases and pathology of the genus Gorilla: the need for a database of material and resources" by John E. Cooper, Gordon Hull and Gladys Kalema-Zikusoka. This emphasised the need for a central database of material and resources relating not only to the diseases and pathology of the genus Gorilla but also listing institutions where research material (bones, wet tissues, paraffin blocks, samples suitable for DNA studies) is situated. Although both species of gorilla occur only in Africa, historical material from them, some dating back many years, is to be found in many countries of the world. This largely comprises skeletons, bones and skins. It is important that the location of as much gorilla material as possible, old and new, is recorded. A database of such information would help all those studying gorillas, especially African colleagues who live and work in the range states, to gain access to specimens that might assist them in their studies or aid their attempts to manage and conserve these threatened species.
At the conference it was announced that John Cooper and Gordon Hull, with the assistance of others, intend to collate these data as a publication, and thereby produce a monograph on the pathology of gorillas, aimed at primatologists, veterinarians, biologists, osteologists and conservationists. They are contacting knowledgeable colleagues, especially primatologists and wildlife veterinarians, and informing them of the project. Comments, advice and offers of help from readers of Gorilla Journal would, therefore, be much appreciated.
It should be made clear that the collation of data as described presents no threat to the different organisations which strive to protect and save gorillas. On the contrary, the publication of a catalogue outlining where material is to be found - and, with it, a review of current knowledge and thinking about the pathology of the genus - will serve to help such people now and in generations to come.
The whole conference was most enjoyable and scientifically stimulating, with many presentations on different subjects by young East Africans.
John E. Cooper and Margaret E. Cooper