Gorilla Baby Boom in Bwindi?
Categories: Journal no. 62, Gorilla Numbers, Gorilla Groups, Gorilla Groups, Uganda, Bwindi, Mountain Gorilla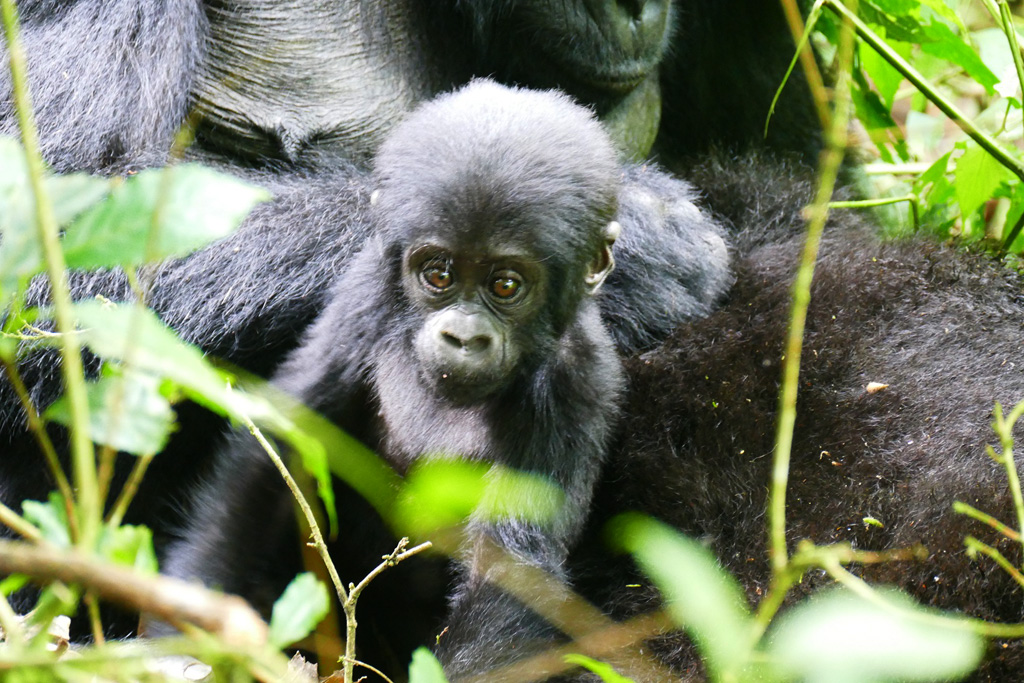 In 2020, many gorillas were born within the Bwindi Impenetrable National Park's gorilla population; an exceptional number of 6 gorillas within 7 weeks even led the Uganda Wildlife Authority to announce a "baby boom". In total, 15 gorillas were born that year, which is comparable to the situation during previous years, as Martha Robbins told us.
The first babies were noted in the Katwe group on 16 January, the mother is Ntabwoba, and in the Kahungye group on 20 January by a female who has yet to be named. The next mother to give birth was Bwebisha in the Mukiza group on 17 February.
In the Muyambi group, a baby was born on 25 April; the mother does not yet have a name as the group with only six members was opened to tourism only in 2019. In the Nshongi family, Kabagyenyi had her baby on 1 May. Births followed in the Nkuringo family on 22 May, in the Mubare group on 22 July by Nyampazi (this raises the group size to 9), in the Oruzogo family on 25 July by Katoto - the baby was named Sabato - and in the Busigye family on 28 July by an unnamed female.
In the Rushegura group in Buhoma, a baby was born by Kibande on 27 August, her fifth offspring. Ruterana in the same family was seen with her third offspring at the beginning of September. Another baby was born in that family on 11 November by Munyana. This increases the Rushegura group's size to 19.
On 4 September, Ndinkahe gave birth in the Mucunguzi family. In the Mukiza group, Korogyezi gave birth on 11 October to Kwetegyeka, raising the number of group members to 15. In the Kutu family, a newly habituated group, a baby was born on 21 October as the 11th member of the group.
At the beginning of 2021, the first baby was noticed already on 4 January - Nkuringo family's female Nderema gave birth to a new baby, bringing the family size to 12 members. It is Nderema's second infant.
Summary of blog entries by the Uganda Wildlife Authority (UWA) and other sources