Support Needed!
Categories: Journal no. 62, Appeal for Donations, Protective Measures, Democratic Republic of the Congo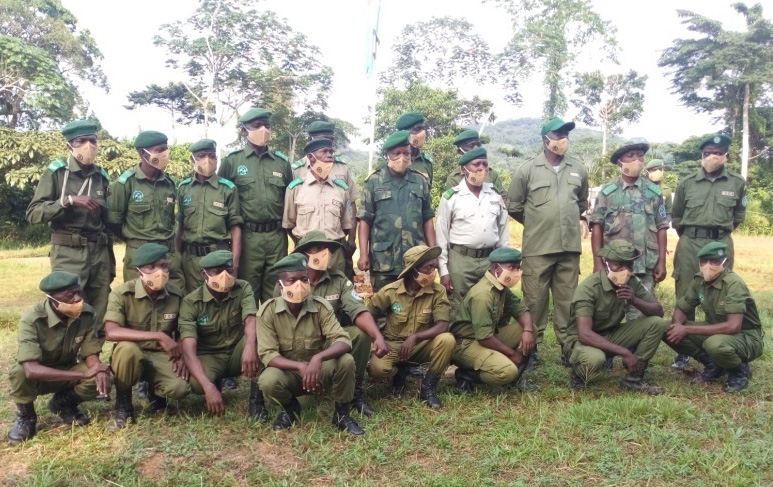 We now provide regular financial support for patrolling by rangers and trackers in four protected areas of the Democratic Republic of the Congo. Since we never know how much money will come in over the year, this severely limits our ability to provide other support, especially urgent once-off donations for protected areas and the communities. We would therefore be very happy to find sponsors for these urgent activities. Currently, the following requests are on our list:
More community-based courses to train people in the manufacture of fuel-saving stoves: EUR 7,135 per course;
Solar street lamps for additional communities surrounding the Itombwe Reserve: EUR 6,625;
Mushroom cultivation project on Mt. Tshiaberimu: EUR 3,194;
Support for community-based gorilla monitoring in five communities on the edge of Maiko National Park: EUR 10,000;
One year's worth of rations for patrols in Maiko National Park: EUR 7,200;
Support for CoCoSi 2021 (planning meeting) for Maiko National Park: EUR 2,000;
Management and maintenance of the vehicle used by the Maiko Park office for one year: EUR 12,000;
EUR 500 per month for food and EUR 100 per month for medical supplies to support patrols in Itombwe over one year: EUR 7,200.
It is quite clear that we cannot meet all of these requests, but with your help we could find the money for at least some - a decision on which are most urgent will be made by Berggorilla & Regenwald Direkthilfe in consultation with Claude Sikubwabo.
If you can help us finance a specific project, please contact Angela Meder at
meder(at)berggorilla.org.